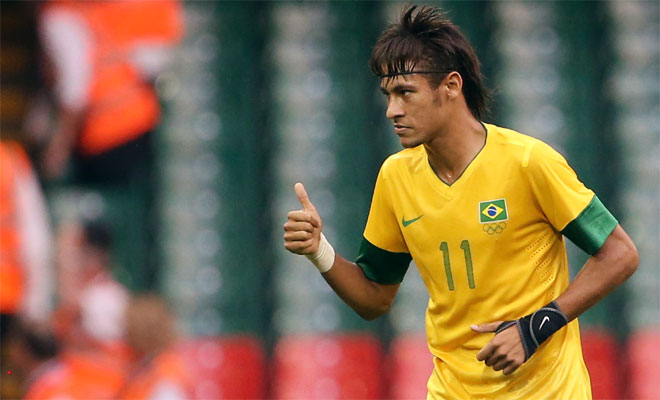 Many American soccer fans and American soccer writers have a limited perspective about the realities of soccer at the international level. Whenever Jürgen Klinsmann selects a roster for a friendly or a World Cup qualifier, many people look at players' statistics in Major League Soccer, as opposed to evaluating the players based on the true criteria of skill and athleticism.
By primarily watching Major League Soccer and the English Premier League, many Americans fans and soccer writers undervalue the importance of more technically skilled players and playmakers that create goals and score goals. In order to accurately judge talent, one must watch or at least keep up with the leagues where most of the best players play, which are primarily the Bundesliga, La Liga, Serie A, Ligue 1, and O Brasileirão.
American soccer fans are familiar with the soccer commentator Ray Hudson (a former English player and coach), and after England's disappointing World Cup, Ray Hudson had this to say about England and the English Premier League.
The evidence that American soccer writers evaluate American soccer players through the lens of the English Premier League and Major League Soccer is how players like Juan Agudelo, Freddy Adu, and Benny Feilhaber are constantly criticized for their play in Major League Soccer despite the fact that all three of these players have demonstrated the ability to play creative and effective soccer at the international level.
Furthermore, these same writers undervalued Geoff Cameron for years including the last year where they seemed to not recognize the skill of Geoff Cameron as a center back and as a player in general until Cameron put in several outstanding performances in a row.
There is something to be said for proving yourself at the international level, but there is also something to be said about the writers that did not recognize that the skill and athleticism of Cameron was well beyond anything ever seen by Oguchi Onyewu, Clarence Goodson, or Carlos Bocanegra.
The example of Cameron is just one of many examples of American writers being slow to recognize the talent of players of Cameron's quality that have a superior skill set to many of the other players that played for the United States before.
The result of this inability to evaluate talent is the undervaluing of more talented soccer players like Freddy Adu and Benny Feilhaber in favor of players that play more along the lines of the overly physical and long ball soccer seen in the English Premier League that is glorified by the English commentators and writers that write about American soccer. Many American soccer writers then parrot the opinions and soccer philosophy of the English (Ray Hudson excluded).
Performance in Major League Soccer (MLS) is not an accurate barometer of international success because many of the best players in MLS play with players well below their skill level, which inhibits the talented players' ability to perform their best.
The best way to evaluate a soccer player is by watching a player's touch, how the player controls the ball when passing, shooting, and dribbling, and how the player moves without the ball. Additionally, if a player has consistently played well internationally before, then this obviously demonstrates the ability to play at the international level.
While it is important how well someone happens to be playing at the time of roster selection, the actual skill, athleticism, and potential of the player is more important.
It appears that many American soccer writers have almost no real exposure to the level of club play seen every week in Italy, Germany, Spain, France, Brazil, and other countries, and this lack of exposure existed before the advent of beIN SPORT, which is unavailable to basically any American soccer viewer with cable instead of satellite.
Even worse, it appears that most American soccer writers do not even keep up with highlights or even read news about soccer played anywhere except the English Premier League and MLS.
This lack of exposure indicates that many American soccer writers view non-EPL soccer as irrelevant. Before beIN SPORT was a channel, all of the important Serie A games were on Fox Soccer, the same channel that shows the English Premier League, and yet most of the American soccer writers did not cover non-English Premier League soccer or even reference non-English soccer via social media.
For decades, there has been very strong evidence that the best players in the world and the players that perform the best in major FIFA tournaments and the Champions League play outside of England. This failure to keep up with the soccer played in Italy, Germany, Spain, Brazil, France, and other countries demonstrates that many American soccer writers do not have the perspective of seeing the skill and style of play found outside of the English Premier League.
It is important to note that many great players in the past played in the English Premier League such as Thierry Henry, Dennis Bergkamp, Patrick Vieira, Eric Cantona, among others.
Additionally, there are more technically skilled players playing in the English Premier League this season possibly as a result of various English clubs trying to close the gap between themselves and all of the technically skilled players purchased by Manchester City.
If you want evidence that most of the best soccer is not being played in England, simply look up what leagues all the Champions League winners have come from over the last decade or so, and look up where all of the best and most famous soccer players in the world play.
Specifically, Brazilian soccer players by and large turn down offers to play in England. However, over the last couple of years, Manchester City has been buying more skilled players than are found on other English Premier League teams, and these purchases resulted in Manchester City winning the English Premier League last season.
If American soccer writers are going to evaluate American soccer players and write about which ones should play for the United States national team, then they should compare the touch, control, vision, and overall technical ability of American soccer players compared to the higher level of play found outside of England.
Furthermore, American soccer writers should judge American soccer players on their overall athleticism and skill irrespective of the ability of their teammates that often hold them back from showing how well they can really play.
The result of this lack of exposure or simple lack of interest in the best soccer leagues colors how American soccer writers evaluate American soccer players, and they evaluate American soccer players by parroting the opinions of English commentators that glorify fouling, blindly sending crosses into crowds in the box in the hopes of someone heading the ball, and playing soccer with no willingness to play creative, inventive soccer that unlocks defenses and results in more goals.
It is no mystery that English Premier League players (with some exceptions such as Mario Balotelli) are exposed as too slow or not skilled enough to compete against the very best players in FIFA tournaments or the Champions League.
When Chelsea knocked Barcelona out of the Champions League last season, it was because Ramires beat Barcelona with a magnificent first-time chip that can be attributed to being Brazilian and learning how to play soccer in Brazil, as opposed to playing for a famous English Premier League team like Chelsea.
If you are an American soccer writer or an American soccer fan and you do not think Benny Feilhaber and Freddy Adu have earned the right to put on the United States' jersey, then you need to prove with evidence that the United States have better playmakers.
If Adu's playing for Benfica or Feilhaber's playing well in 39 international games including a Confederations Cup and a World Cup is not a good enough reason for Adu and Feilhaber to start or at least play for the United States, then all the Adu and Feilhaber critics must know some secret American playmaker out there with incredible technical ability.
These writers, with a few exceptions, seem to demonstrate an ignorance of the game, whether it is due to simply being assigned to cover soccer with no initial interest in the sport or no real exposure to top level soccer played outside of England.
They seem to have no problem watching Freddy Adu and Benny Feilhaber not play for the United States while the United States have been producing almost no goals under Jürgen Klinsmann.
Almost no American soccer writer seems willing to point out that both Freddy Adu and Benny Feilhaber are proven international caliber playmakers, and there is no evidence that any American playmaker is better than these two.
Criticism of the play of Feilhaber and Adu is a product of parroting the opinions of English commentators who never seem to understand the role of playmakers or appreciate creative players for what they do: create and score goals. The English value physicality and fouling over skill, athleticism, and creativity.
In the United States, almost no American soccer writer has written about how in a year of coaching the United States, Jürgen Klinsmann has not fielded one true playmaker in an important game with the ability to create goals and create wins, and Klinsmann has four options he can choose from: Benny Feilhaber, Freddy Adu, Joe Corona, and Mix Diskerud.
Essentially not one American soccer writer has pressured Klinsmann in the press to play the types of creative attacking players needed for the United States to take advantage of the increased level of skill of the United States' player pool.
The obvious reason for this is that American soccer writers have standards that are too low, and they do not adjust their evaluations of players playing in Major League Soccer by the skill of the players' teammates or the quality of their opponents.
There appears to be no realization by soccer writers in the United States that there is a direct connection between playing a creative midfielder that can control the attack and winning. Michael Bradley is a defensive midfielder and Clint Dempsey is a free-roaming attacking midfielder, and both of these players need to be played with the type of creative midfielder that is valued more outside of England and the United States.
Even Clint Dempsey comes under heavy criticism from the American soccer media at times, specifically for his creative style of play. Former player John Harkes even criticized Dempsey during the beginning of the 2009 Confederations Cup for being lazy and not producing much instead of realizing that Dempsey was being forced to play with two defensive midfielders and no playmaker. Dempsey responded with this statement made to Sports Illustrated below:
http://sportsillustrated.cnn.com/soccer/planet-futbol/2010/05/25/dempsey-harkes-criticism-off-base/index.html
Michael Bradley went even further when he said this about American soccer commentators and writers:
http://www.aolnews.com/2010/06/17/michael-bradley-a-serious-man/
"All the f***ing experts in America, everybody who thinks they know everything about soccer, they can all look at that score tonight," he said. "Let's see what they say now, all right? Nobody has any respect for what we do, for what goes on in the inside. Let them all talk now."
These two quotes from the United States' two established world-class field players demonstrate that American soccer players do pay attention to what the American press says about them, and these two examples show that people like Clint Dempsey even question the knowledge of former professional players and World Cup veterans like John Harkes.
When American soccer writers advocate for players to play for the United States national team, they need to look at how American players soccer players play in comparison to the world's best soccer players instead of confining their opinions of players based on English soccer commentators (Ray Hudson excluded) that constantly call for more wide play, more crosses "whipped" into the penalty box, and hard tackles that are more hacks than well-timed solid slide-tackles. Paul Gardner touched on the subject of English commentators in his most recent column for Soccer America which can be found below.
http://www.socceramerica.com/article/48256/when-the-tv-expert-sees-what-isnt-there.html
Many American soccer writers must expose themselves to more soccer instead of copying what the English say who booed Neymar in the Olympics and called him a diver. Many American soccer writers and some commentators were quick to follow suit and label Neymar overrated and a diver. Look at the Neymar video below, and see if this is a dive.