Follow on Twitter: @COLINREESE or @FutebolSource
Like WSS on Facebook: https://www.facebook.com/WorldSoccerSource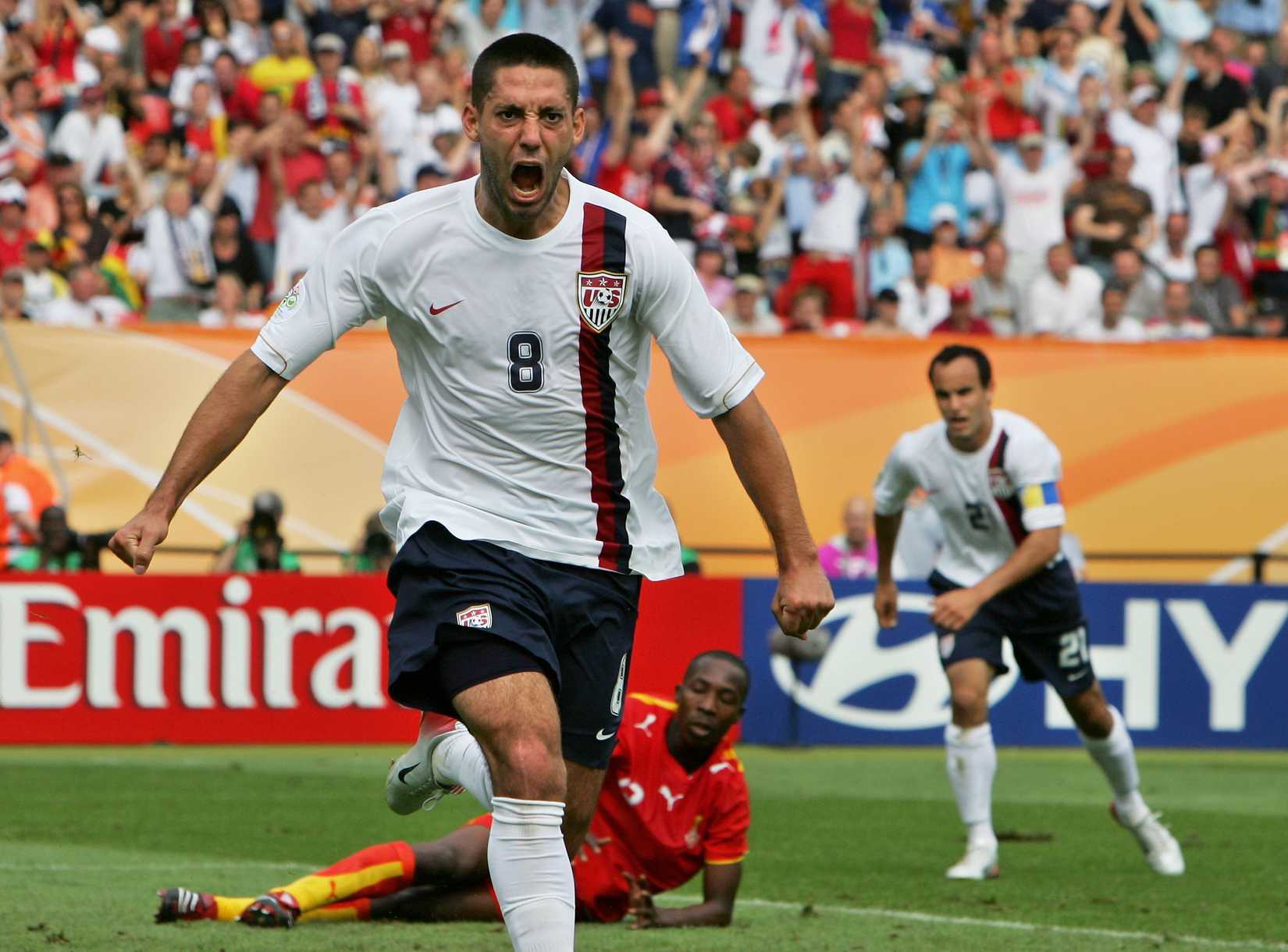 Comment:
The World Soccer Source Best 30 American Soccer Players
What makes one player better than another player? Good question.
The names on the list are more important than the order as many of these names are drastically different from the first thirty names on American Soccer Now's Top 100 from February, which asks several writers, pundits, podcasters, ex-players, and analysts to rank American players, but the list does not show how high each panelist ranked each player.
CRITERIA & REASONING:
*This World Soccer Source list is based on the criteria of skill, club performances, international performances, current form, and the players' performances against high-level competition.
*Ultimately, every soccer fan will weigh each criterion higher than others.
*Some people will value the overall skill of the player: meaning the visual impression of how talented the player is in terms of technical ability, movement off the ball, and athleticism compared to quality competition.
*Other people will value consistent playing time at the club level and club form as the most important criterion.
*Still other people will consider how a player has performed against the highest level of international competition over the years, as the most important criterion as few Americans are playing for truly elite club teams: only Michael Bradley is playing in Serie A, Clint Dempsey plays and starts for one of the best teams in the English Premier League, and Jermaine Jones has been consistently playing and performing for one of the best Bundesliga teams, Schalke, for years.
*Keep in mind that a player's ranking does not necessarily mean that a player is better or worse, based purely on talent, compared to players above or below the player. One excellent example of this is Freddy Adu.
*Observers are always quick to qualify what they say about Freddy Adu with some phrase such as "No one doubts Adu's ability, but he needs to be more consistent." Freddy Adu's last game for the United States Men's National Team at the senior level was against Mexico in the 2011 Gold Cup Final, but Adu was widely considered the best American player on the field in that game against a Mexican team that was considered much better at that time and even now. What does this say about Freddy Adu compared to other American players? If Adu plays for the United States Men's National Team rarely, but normally plays well, how high should he be ranked? How much does signing for and playing, even if for a short time, for Benfica matter?
*The performances of the United States Men's National Team under Jürgen Klinsmann indicate that there is a major problem with how unwilling fans and the media are to accept the need for change, and there is a problem with the way that players are being selected as the United States Men's National Team has several well-known problems that many observers quickly point out: a weakness in the center of the defense, poor overall passing, lack of goal-scoring chances created, a low number of total goals, and a heavy reliance on Clint Dempsey, Michael Bradley, and Tim Howard.
*Every soccer fan, coach, player, analyst, and observer has a certain criterion that they value above others, but the most important thing about this list is that the names on the list are more important than the particular numerical ranking that each player is given.
The World Soccer Source Best 30 American Soccer Players:
1. Clint Dempsey (Tottenham; England)
2. Michael Bradley (Roma; Italy)
3. Landon Donovan (Los Angeles Galaxy; USA)
4. Tim Howard (Everton; England)
5. Fabian Johnson (Hoffenheim; Germany) 
6. Jermaine Jones (Schalke; Germany)
7. Geoff Cameron (Stoke City; England)

8. Benny Feilhaber (Sporting Kansas City; USA) 
9. Steve Cherundolo (Hannover; Germany)

10. Terrence Boyd (Rapid Wien; Austria)

11. Juan Agudelo (Chivas USA; USA)

12. Joe Corona (Tijuana; Mexico) 

13. Timothy Chandler (Nürnberg; Germany)

14. Mix Diskerud (Rosenborg; Norway)  

15. Freddy Adu (Philadelphia Union; USA)
16. Brek Shea (Stoke City; England)

17. Sacha Kljestan (Anderlecht; Belgium)
18. Herculez Gomez (Santos Laguna; Mexico)
19. Jozy Altidore (AZ Alkmaar; The Netherlands) 

20. Eddie Johnson (Seattle Sounders; USA) 

21. Eric Lichaj (Aston Villa; England)

22. Maurice Edu (Bursaspor; Turkey: on loan from Stoke City; England) 

23. Jonathan Spector (Birmingham City; England)

24. Brad Guzan (Aston Villa; England)

25. Omar Gonzalez (Los Angeles Galaxy; USA)
26. Joe Gyau (St. Pauli ; on loan from Hoffenheim; Germany) 

27. Jay DeMerit (Vancouver Whitecaps; Canada)  

28. Dax McCarty (New York Red Bulls; USA) 

29. Zach Loyd (FC Dallas; USA)

30. Perry Kitchen (DC United; USA) 
Follow on Twitter: @COLINREESE or @FutebolSource
Like WSS on Facebook: https://www.facebook.com/WorldSoccerSource