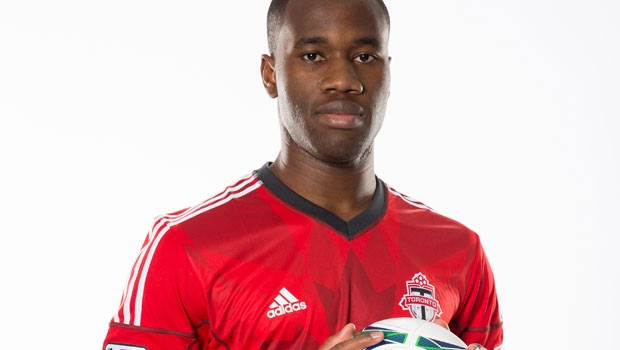 Opinion:
With Geoff Cameron having a natural tendency to making dribbling forays out of the back, using Cameron as a right back allows the United States Men's National Team to attack wide and defend well along the flanks.
Many of the best teams in the world put their best attacker out left, so the player can cut onto their right foot as the player attacks the goal by going at the center of the defense.
Using Cameron out right would allow the United States to have a skilled and athletic defender marking this type of attack by either forcing the player out wide toward the sideline or into the center of the defense which should be guarded by Gale Agbossoumonde and Andrew Farrell.
After the displays by Omar Gonzalez and Geoff Cameron recently, it is obvious to consider those two defenders to be the first choice center backs, but perhaps there is another level of skill and athleticism the United States can field in the center of the defense by going with two new and inexperienced center backs.
No one has ever accused Farrell or Agbossoumonde of being unskilled or unathletic or poor defensively, so starting those two players in the center of the defense simply requires the courage to start them.
With two friendlies coming up against Belgium and Germany, there is no reason why Farrell and Agbossoumonde can't be played for half of both games with Gonzalez and Cameron playing half of the other two games. By playing each pair for one half in each of the two games, Jürgen Klinsmann can see how both pairs do when given the chance to play with each other on two occasions.
Why should Farrell and Agbossoumonde start?
Both players are similar to Cameron in that they bring a level of technical ability that is superior to other center backs used by the United States Men's National Team. Gonzalez should definitely be on the roster, and maybe he deserves to start with either Farrell or Agbossoumonde.
But, Farrell and Agbossoumonde just might be more comfortable on the ball with a higher level of athleticism necessary to keep up with elite attackers, and both look like they have a better ability to dribble and pass their way out of tight spaces in the back.
Against Mexico, Matt Besler was clearly uncomfortable using his weaker right foot, and he even went as far as turning his body around frequently so that he could play simple inside of the foot passes with his favored left foot.
If a center back without the comfort to use both feet to pass the ball within and out of his own defense was started against Mexico, then using two inexperienced center backs with superior defensive and technical skill and athleticism seems reasonable. At some point everyone is inexperienced until you give them experience, and a roster has room for four center backs.
In his first MLS start, Agbossoumonde was playing outside of the foot passes back to his goalkeeper essentially inside his own penalty box when the opposition's attackers were close behind him, and this is a level of technical skill and comfort on the ball seen mostly outside of the United States.
Is the decision to start Farrell and Agbossoumonde at center back risky?
Maybe.
It depends on whether you think playing more skilled and athletic center backs who are inexperienced is risky for a national team that needs more athleticism and skill in the center of the defense.
Is it risky to test Farrell and Agbossoumonde out against Belgium and Germany in international friendlies in order to see if they can help give the United States Men's National Team depth or an improvement for World Cup qualifying?
No, it is not.
Follow on Twitter: @COLINREESE or @FutebolSource
Like WSS on Facebook: https://www.facebook.com/WorldSoccerSource
© Colin Reese