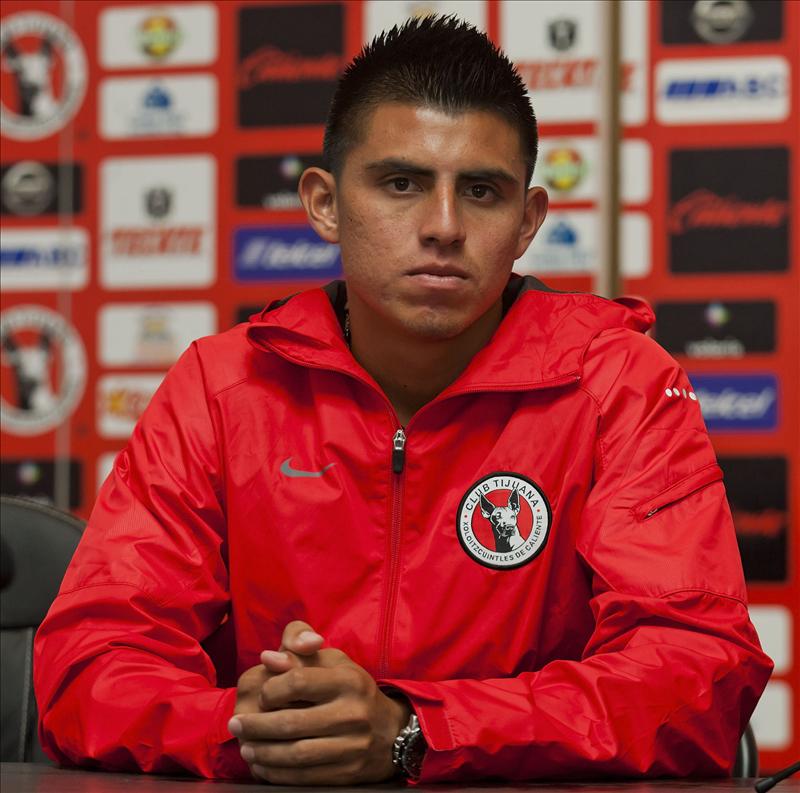 Best USMNT Gold Cup Starting XI:
*Formation: (4-2-3-1):
NOTE: Benji Joya is hypothetically included despite his participation in the Under-20 World Cup because of the importance of this summer's Gold Cup. DeAndre Yedlin is also participating in the U-20 World Cup, and he would hypothetically be an excellent choice to start at right back in the Gold Cup.
Goalkeeper: Sean JOHNSON (Chicago Fire)
If Tim Howard and Brad Guzan aren't playing, then Sean Johnson is the goalkeeper by default. Johnson was unfairly blammed for a ball that skimmed off his outstretched fist extended up in the air during Olympic qualifying in 2012, but Johnson is a solid and upcoming goalkeeper who knows when to come off his line better than Bill Hamid
Right Back: Jonathan SPECTOR (Birmingham City)
Spector has been battle-tested by the likes of Brazil, Italy, Spain, and others. Spector has been playing overseas in England for years, and he brings the ability to defend with strong technical ability with both feet that allows him to play as a right back, center back, left back, and as a defensive midfielder.
Center Back: Gale AGBOSSOUMONDE (Toronto F.C.)
Agbossoumonde or Boss has been one of the hopes of American soccer fans for a while now, and after seeing him play in just his first MLS start, it would appear that he combines effortless technical ability with excellent athleticism in a tall and muscular frame.
Unlike Oguchi Onyewu who was physically imposing, but not quite as technically-skilled as is needed to dribble and pass his way out of trouble in tight spaces in the back, Agbossoumonde would appear to be a smoother and more graceful athlete who also has quality technical ability.
Of course, Boss is also a good defender as well who knows how to shield attackers off the ball, shepherd balls out of bounds, how to tackle, and how to dribble and pass out of trouble.
An "inexperienced" player but a good one who combines skill, speed, strength, and intimidation.
Center Back: Andrew FARRELL (New England Revolution)
Farrell has been used as a right back for the New England Revolution, but he is a quality center back as well. Farrell had the ability and confidence to dribble and pass out of the back, and he is a great athlete who brings the American defense a fast and skilled central defender who is hard to beat with speed or combination play. Farrell is an imposing figure like Agbossoumonde, but both are agile and skilled players whose style of play isn't based on overly physical play and tackling.
Left Back: Chris KLUTE (Colorado Rapids)
Klute is personally backed by Eric Wynalda, and he is a new player to MLS.
More important than that, Klute is a tall and fast outside back who uses both feet as part of a versatile skill-set that allows him to play all of the defensive positions. Klute has experience with the United States youth ranks and he attended the IMG Academy as well as playing for the Dallas Texans, Clint Dempsey's youth team.
Just because a player is new to the scene or a new name to fans doesn't mean the player isn't capable and ready to play international soccer. Klute's speed and skill make him a great player to play as an outside back because he can keep pace with opponents and catch up to them while also having the tools to attack himself.
Defensive Midfielder: Perry KITCHEN (DC United)
Kitchen is the defensive midfielder the United States should want to play if Michael Bradley can't play. Kitchen has good defensive fundamentals and timing plus a good overall technical skill-set for a professional player. Kitchen isn't really a fast player, but he isn't a slow player who lacks the speed, quickness, and foot dexterity to play in fast-paced games against opponents who not only play one-to-two touch soccer but who are also fast.
Kitchen is an international-caliber soccer player and beyond his defensive skills, he excels at receiving passes in such a manner to shield his marker or maneuver out of tight spaces in order to play a pass. Kitchen uses both feet well, and he also knows how to play well as a center back.
Box-to-Box Midfielder: Benji JOYA (Santos Laguna)
Benji Joya is a player who continues to be very underrated. Like many of the players listed in this Starting XI, Joya could start for the United States Men's National Team in World Cup qualifying right now. He is a better player than Grahan Zusi, Jose Torres, Kyle Beckerman, Brad Davis, and several other midfielders who Klinsmann uses.
Joya brings the skill to play one-to-two touch soccer and final balls with the workrate and defensive grit to provide a lot of defensive coverage in the midfield.
In short, Joya brings high technical ability plus defensive tendencies to the midfield. Joya is a complete midfielder, and he allows the United States to have a midfielder who can recover the ball and also keep possession and attack. Joya should definitely start in the Gold Cup, but Klinsmann might not think he's ready. He's ready though.
Right Attacking Midfielder: Joe CORONA (Tijuana)
Why isn't Corona starting for the United States Men's National Team in World Cup qualifying? He's old enough, and he's proven against competition in the Copa Libertadores and La Liga MX. Corona is a creative midfielder who can play as an actual central attacking midfielder or just an an attacking midfielder who lines up left or right on paper.
Dynamic and creative, Corona can score, play final balls, and play quick combination passes with Michael Bradley and Clint Dempsey. Corona should be a key player for the Gold Cup unless he begins to play a bigger role in World Cup qualifying and Klinsmann thinks he needs a break.
Once you prove yourself against Corinthians twice and you provide a skill-set at a position where the United States Men's National Team is weak, further explanations seem superfluous.
Central Attacking Midfielder: Freddy ADU (Bahia)
If available, Adu has a track record of bringing a level of creativity, skill, passing, vision, and 1v1 dribbling ability that is really second to none in the American player pool purely from a talent standpoint.
Left Attacking Midfielder: Benny FEILHABER (Sporting KC)
Feilhaber likes playing as a central attacking midfielder, but he can play out left or a right as a mezz'ala as well. Feilhaber's skill and playing record in the Confederations Cup and the World Cup are well-known.
If Feilhaber isn't used in World Cup qualifying, there is no excuse for not playing him in a tournament that the United States wants to win and Mexico is favored to win.
Playing Corona, Adu, and Feilhaber in front of Kitchen and Joya puts the United States Men's National Team in the position to put their best players available on the field in order to try and win the 2013 Gold Cup.
Striker: Juan AGUDELO (Chivas USA) / Terrence BOYD (Rapid Wien)
The physical gifts and skill have always been there for Agudelo, and Agudelo has proved his ability to score and be dangerous even against full-strength national teams from strong soccer nations. Agudelo's highlights are widely available online, and many famous pundits and ex-players have even stated that Agudelo is better than Jozy Altidore because Agudelo is a more aggressive attacker with a better skill-set.
If Agudelo doesn't start, then Terrence Boyd should start.
Both could also be started at the same time, and then one of the midfielders listed above would have to be removed from the starting line-up. Agudelo plays aggressively, and he has the skill to score and do damage.
Often unused or underused in MLS in years past because of his youth, Chivas USA's current coach, El Chelis, has sung Agudelo's praises while fielding teams who play well and win.
Agudelo or Boyd or both should start at striker in the Gold Cup.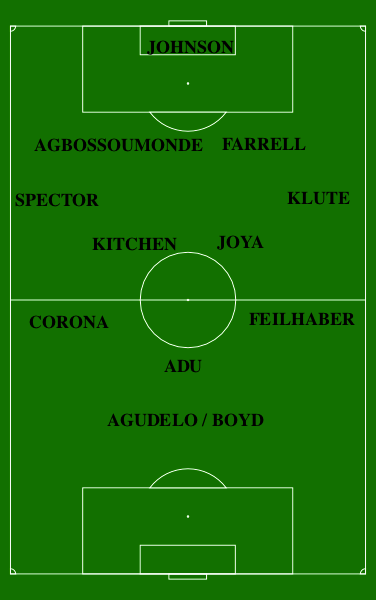 Follow on Twitter: @COLINREESE or @FutebolSource
Like WSS on Facebook: https://www.facebook.com/WorldSoccerSource
© Colin Reese