Follow on Twitter: @COLINREESE or @FutebolSource
Like WSS on Facebook: https://www.facebook.com/WorldSoccerSource
© Colin Reese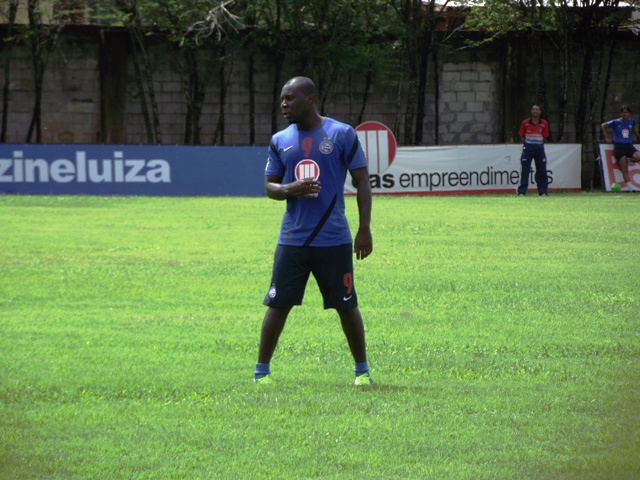 USMNT: The Best 40 American Soccer Players (May 2013)
*This list is a counter argument to the ASN Top 100 put out by the website, American Soccer Now, on a monthly basis, except for April. The next ASN Top 100 comes out in May.
*Jürgen Klinsmann doesn't use many of these players on the USMNT, and that has caused some less than stellar USMNT performances.
1. Clint DEMPSEY (Tottenham)
2. Michael BRADLEY (Roma)
3. Landon DONOVAN (LA Galaxy)
4. Freddy ADU (E.C. Bahia)
5. Benny FEILHABER (Sporting Kansas City)
6. Joe CORONA (Tijuana)
7. Mix DISKERUD (Rosenborg)
8. Juan AGUDELO (Chivas USA)
9. Terrence BOYD (Rapid Wien)
10. Geoff CAMERON (Stoke City)
11. Benji JOYA (Santos Laguna)
12. Tim HOWARD (Everton)
13. Fabian JOHNSON (Hoffenheim)
14. Jermaine JONES (Schalke)
15. Steve CHERUNDOLO (Hannover)
16. Hérculez GÓMEZ (Santos Laguna)
17. Jozy ALTIDORE (AZ Alkmaar)
18. Omar GONZALEZ (LA Galaxy)
19. Eddie JOHNSON (Seattle Sounders)
20. Brek SHEA (Stoke City)
21. Timothy CHANDLER (Nürnberg)
22. Joe GYAU (St. Pauli on loan from Hoffenheim)
23. Perry KITCHEN (DC United)
24. Mario RODRIGUEZ (FC Kaiserslautern)
25. José VILLARREAL (LA Galaxy)
26. Jonathan SPECTOR (Birmingham City)
27. Tony TAYLOR (Estoril Praia)
28. Dax McCARTY (New York Red Bull)
29. Gale AGBOSSOUMONDE (Toronton FC)
30. Andrew FARRELL (New England Revolution)
31. George JOHN (FC Dallas)
32. Eric LICHAJ (Aston Villa)
33. Brad GUZAN (Aston Villa)
34. Kenny COOPER (FC Dallas)
35. Daniel CUEVAS (Santos Laguna)
36. Maurice EDU (Bursaspor)
37. Chris KLUTE (Colorado Rapids)
38. Zach LOYD (FC Dallas)
39. C.J. SAPONG (Sporting Kansas City)
40. Teal BUNBURY (Injured) (Sporting Kansas City)
EDIT: DeAndre Yedlin should have been on this list. Yedlin will be on the next list of the best American soccer players that World Soccer Source does.
Follow on Twitter: @COLINREESE or @FutebolSource
Like WSS on Facebook: https://www.facebook.com/WorldSoccerSource
© Colin Reese