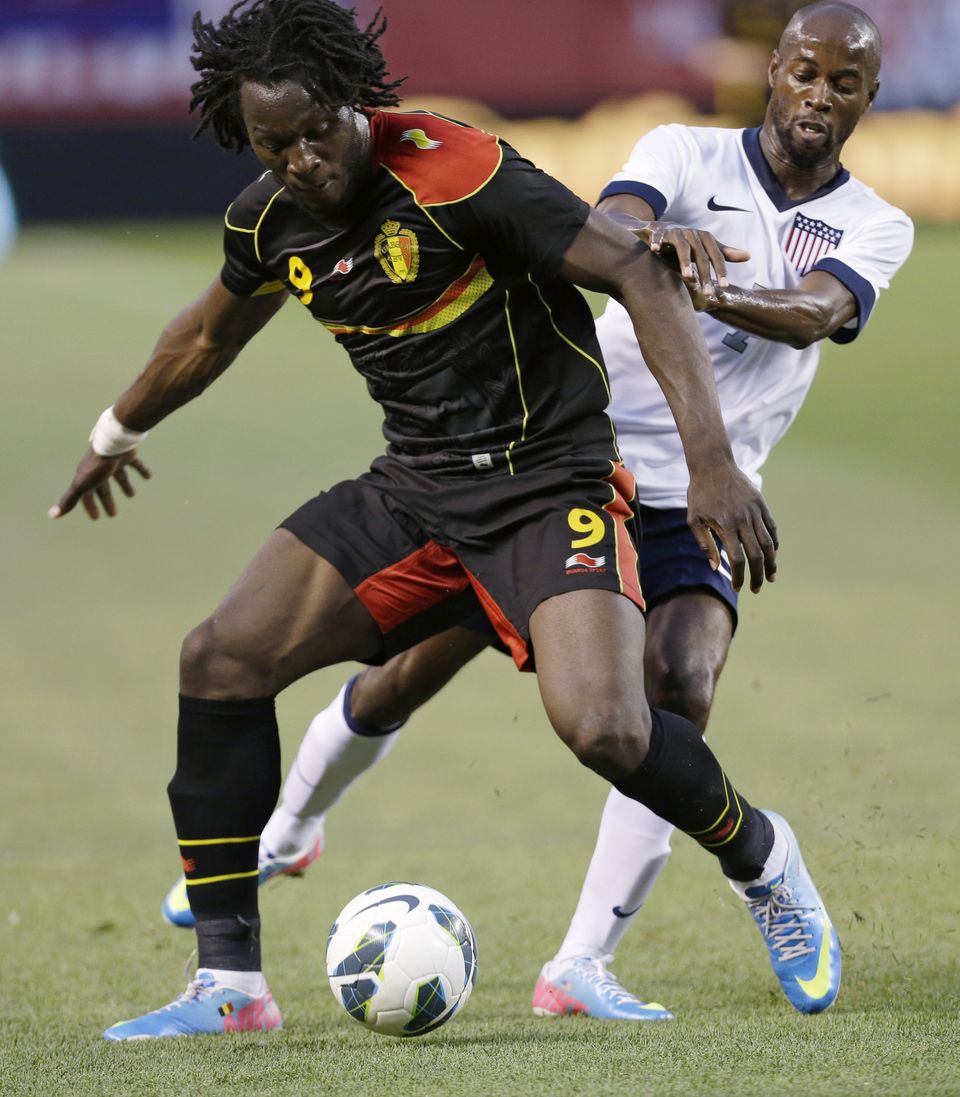 The technical ability and speed of Belgium in its 4-2 defeat of the United States Men's National Team in an international friendly highlighted many of the problems with Jürgen Klinsmann's rosters and line-ups more so than games against CONCACAF opponents have.
Belgium's first goal scored by Kevin Mirallas was a Francesco Totti style cucchiaio, and the goal was more due to excellent technical ability and athleticism by Belgium more so than poor American defending, as Geoff Cameron was chasing Mirallas down and Omar Gonzalez was even sliding to try to block the chip.
Romelu Lukaku stormed into the box to collect a well-played final ball, which forced American goalkeeper, Tim Howard, to come off his line to pounce on the ball as Lukaku was arriving, and this forced a rebound, which Mirallas deftly chipped over Tim Howard.
Once Lukaku sprinted past the American defenders so easily, the entire American defense was broken down, and the U.S.' defenders couldn't get to the rebound before Mirallas executed a world-class chip.
The USMNT was totally overwhelmed on this play by the initial pass to Lukaku and by the speed with which Lukaku simply sprinted through the defenders. This one play showcased how more technically-skilled national teams using athletic players can beat many of the current USMNT players with one pass, and how the United States isn't producing similar plays itself.
With a striker like Lukaku, there are always going to be multiple occasions in every game where he leaves defenders for dead with his speed and with his skill, but Klinsmann must begin fielding players who can either better neutralize players like Lukaku or who can produce the same types of plays when the United States is attacking.
There's no shame in being torched by a striker like Lukaku, but Klinsmann's insistence on continuing to field players at various positions without the ability to produce a similar brand of technical skill and athleticism will leave the USMNT vulnerable to national teams like Belgium and even better ones.
The USMNT was thoroughly outplayed by Belgium due to Belgium's superior skill and athleticism.
Jozy Altidore and Omar Gonzalez aren't responsible for the United States' loss; the responsibility lies with not using balanced line-ups made up of players with the skill and athleticism to not be overwhelmed by teams like Belgium.
The United States can't start a defensive back line that doesn't include fast and skilled center backs as well as outside backs who are actually playing their natural position.
Furthermore, the USMNT's midfield needs to include only international-caliber players of both the defensive and attacking variety.
Jürgen Klinsmann and his staff need to do a better job of selecting players with the ability to realistically compete with top international competition, and they also need to field starting line-ups that are balanced with players playing their natural positions.
A Starting XI with Omar Gonzalez and Geoff Cameron as center backs with two natural outside backs would have had problems containing Belgium, but they certainly would have have the potential to perform better than the defensive back four selected by Klinsmann.
Follow me on Twitter: @COLINREESE or @FutebolSource
Like WSS on Facebook: www.facebook.com/WorldSoccerSource
© Colin Reese