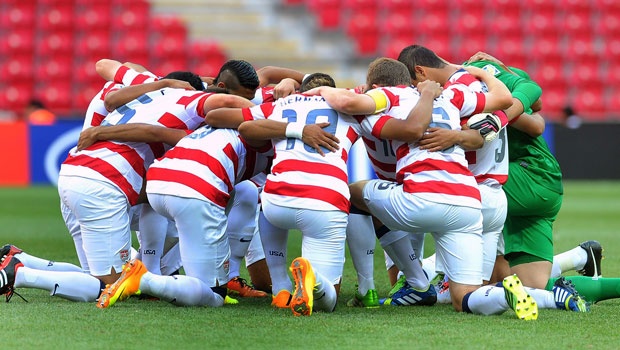 Unlike Jürgen Klinsmann, the United States' U-20 coach Tab Ramos' roster and line-up selections make sense. The criticism from the American soccer media before and after the first U-20 World Cup game for the United States was the exclusion of some Major League Soccer players and the inclusion of Javan Torre in the starting line-up.
Ramos' line-ups have been balanced, and, by and large, strong at every position. Against France, Ramos used four capable defenders playing their natural positions, three different kinds of midfielders, and three strikers up top who brought different qualities.
Ramos used two modern outside backs in DeAndre Yedlin and Juan Pablo Ocegueda, which is an improvement over Klinsmann's use of players out of position at outside back. Ramos also used two center backs who combined speed, skill, and sufficient size to compete against France.
Will Trapp was used as a defensive midfielder, but he doesn't seem to possess anything remotely close to the speed, size, skill, or physicality of Michael Bradley. Trapp did make several key tackles against France, which was an improvement over his performance against Spain, but the line-up was basically without a midfield destroyer.
Trapp's parter along with Luis Gil was Benji Joya, and Joya is the real deal. Joya is underrated by many in the American soccer media who seem to feel that Joya was responsible for covering the same amount of defensive duties as Trapp despite the fact that Joya wears the number 8 jersey for a reason instead of Trapp's number 6 jersey.
Tab Ramos deploys Luis Gil as a playmaker, and this is a position that Klinsmann simply refuses to use on his United States Men's National Team. Gil is good at playing final balls, helping the U.S. to maintain possession, and scoring goals, and he was used behind a trident of strikers.
This trident of strikers was a change in tactics from the formation used against Spain, and using Mario Rodriguez, José Villarreal, and Alonso Hernandez as strikers allowed the U.S. to try to stretch the French backline in addition to pressuring them when France had possession.