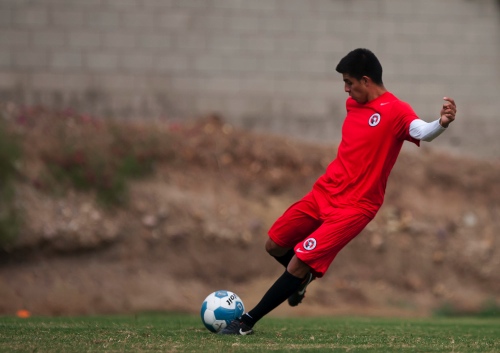 Joe Corona silenced his critics with just one strike: a first-time golazo from outside of the area.
The competition was poor, but the technique and bravado of the goal weren't.
The United States Men's National Team defeated Cuba 4-1, but Joe Corona showcased his class and work rate to many people who hadn't seen these qualities already.
Many people seemed to need to see Corona's skill-level in the Gold Cup because they didn't feel that the Copa Libertadores was a worthy enough proving ground.
From an American perspective, Joe Corona was the story in this game, and he wasn't just the story of the game because of the first-time golazo he bent into the corner off the bounce from outside the 18.
With so many American soccer writers and members of the media continuing to refer to Corona as "inexperienced" and "unproven," that one goal made a lot of his critics eat their words and rethink their assessments of Corona.
Even if the goal was against Cuba, it was a legitimate statement goal to silence the doubters.
Regardless of the competition in this particular game, Corona isn't an unknown player or a player that needs to prove very much, especially to American soccer writers who should have seen him play on numerous occasions over the last year for Tijuana in La Liga MX and in the Copa Libertadores.
A closer inspection of Corona's play reveals a player who interchangeably uses the inside and outside of both feet, who moves well without the ball, who plays incisive and first-time passes, and who scores as well as he passes.
This ability to set up goals and score goals causes many people to struggle to understand what Corona's position is or where he should play, but a goal-scoring playmaker isn't a new concept.
Although the competition was poor, Joe Corona showed what he could do in a U.S. jersey against an athletic and actually quite-skilled opponent who wanted to win.