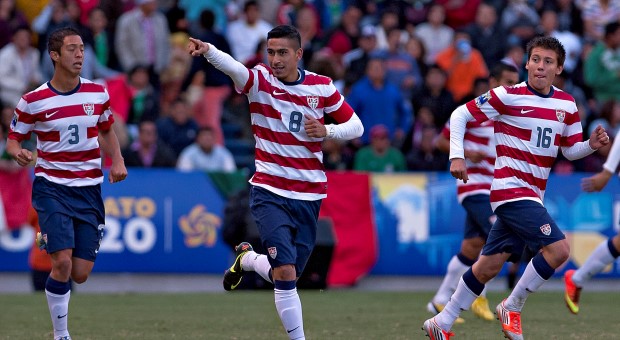 This roster proposal contains more than 23 players, and it also includes other players who should be considered or looked at in a USMNT camp. Part of the intention of this roster proposal, in addition to the long list of names of players to be considered at the end, is to emphasize the need to really gauge the overall talent level and depth of the pool.
Jürgen Klinsmann's USMNT camps have frequently contained more than 23 players, and it's very important for the United States Men's National Team to really look at a wide variety of players, either in camp or through scouting, in order to see if there are any players who could possibly strengthen the overall skill-level and performance of the USMNT.
More so than an exact roster proposal for the upcoming friendly against Bosnia-Herzegovina, this list below is more of a list of players that this writer believes can help to form a stronger USMNT going forward.
USMNT ROSTER PROPOSAL PLUS ADDITIONAL PLAYERS TO CONSIDER
GOALKEEPERS:
Tim HOWARD
Brad GUZAN
Nick RIMANDO
CENTER BACKS:
Matt BESLER
Michael OROZCO FISCAL
Shane O'NEILL
Andrew FARRELL
John Anthony BROOKS
OUTSIDE BACKS:
Fabian JOHNSON
Jonathan SPECTOR
Chris KLUTE
DeAndre YEDLIN
DEFENSIVE MIDFIELDERS AND BOX-TO-BOX MIDFIELDERS:
Michael BRADLEY
Geoff CAMERON
Jermaine JONES
Benji JOYA
Mix DISKERUD
ATTACKING MIDFIELDERS:
Clint DEMPSEY
Joe Benny CORONA
Benny FEILHABER
Landon DONOVAN
FORWARDS:
Jozy ALTIDORE
Juan AGUDELO
Terrence BOYD
Eddie JOHNSON
Aron JÓHANNSSON
Additional Players to Consider or Look at in a USMNT Camp:
Freddy ADU
Omar GONZALEZ
Brek SHEA
Eric LICHAJ
Joe GYAU
Alejandro BEDOYA
Gale AGBOSSOUMONDE
Perry KITCHEN
Kofi SARKODIE
Mario RODRIGUEZ
José VILLARREAL
George JOHN
Amobi OKUGO
Jeremy HALL
Alonso HERNANDEZ