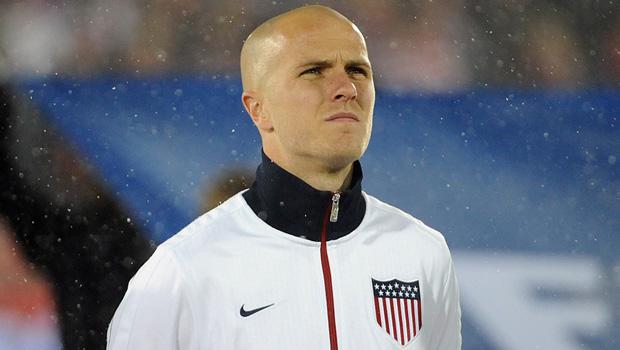 One of the main problems with American soccer and everything surrounding the United States Men's National Team and MLS is that, unlike in other countries where people argue over player selection, performance, and coaching, American soccer has factions of different types of fans who compete with one another over how you should be a soccer fan.
The problem with the conflict between various types of fans, media members, coaches, and bureaucrats is that it moves the focus away from the actual soccer.
Last night, when Roma easily beat the MLS All-Stars, many people said that the result or how the MLS All-Stars played wasn't a referendum on the progress and strength of MLS and American soccer, and this is somewhat correct.
The only problem with this viewpoint is that many people who hold this viewpoint also said the USMNT's dominance of the weak competition in the Gold Cup showed that the U.S. was starting to play better and Jürgen Klinsmann's methods were working.
The Gold Cup did in a way demonstrate that Klinsmann was using better tactics than he had used in the past. For the most part, Klinsmann was using a tactically sound formation and a balance of defensive and attacking players.
Therefore, a strong argument can be made that Klinsmann has begun to employ better tactics, and he deserves credit for doing this.
At the same time, questioning who Klinsmann put on the Gold Cup squad is a fair thing to do, but many people feel that questioning the player selection for the roster or the line-ups is cynical because the USMNT won the 2013 Gold Cup.
There are thousands, if not millions, of people in the United States who enjoy watching non-American soccer but who also watch MLS and view it as an improving league that has American players who would be better off playing against better competition elsewhere.
It's fair to say that MLS isn't as good as the European or Latin American leagues because it's true.
It's also true that MLS continues to have more skilled American players at every position every year. The American players who display much more skill and athleticism than other Americans stand out, and there are now too many of them to fit on the United States Men's National Team.
It was a surprise to see many of these players not even on the ballot and/or not on the field for the MLS All-Star Game. Many people are contending that the improvement of MLS is creating a better USMNT, and this is true.
The loss to Roma did mean something. It meant that Tony Beltran and Corey Ashe couldn't compete with Roma's players, and it meant that Kyle Beckerman couldn't contain Roma like he contained the CONCACAF opponents in the Gold Cup.
The MLS All-Stars' loss in the MLS All-Star Game did raise questions about some of the players selected for the game and some of the starters.
Looking at the performance of players in MLS this season and knowing that the MLS All-Stars would be facing Roma, one comes away with the feeling that MLS could have fielded a better starting line-up to face Roma.
There were lots of American names that really stood out as snubs from the roster or players who should have started. Here are just a handful of the players who fall into this category: Omar Gonzalez, Benny Feilhaber, Amobi Okugo, Chris Klute, Shane O'Neill, Perry Kitchen, Eddie Johnson (Marco Di Vaio did deserve to start), DeAndre Yedlin, Andrew Farrell, George John, José Villarreal, Jeremy Hall, etc.
The goal of the All-Star game is to try to show to the world that the level of play in MLS is improving. Since that is the case, MLS should have used a better line-up without Tony Beltran, Corey Ashe, and Brad Davis. DeAndre Yedlin and Chris Klute deserved to start as the right and left back, especially since the MLS All-Stars needed players with their combination of pure speed and advanced skill on the ball to try to compete with the likes of Francesco Totti of Roma.
Perhaps, something like this starting line-up below would have done better at showcasing MLS' talent:
Raul FERNANDEZ; DeAndre YEDLIN, Omar GONZALEZ, Matt BESLER, Chris KLUTE; Amobi Okugo/Perry KITCHEN; Graham ZUSI, Benny FEILHABER, Landon DONOVAN; Thierry HENRY, Marco DI VAIO.
What does this line-up correct? It removes Tony Beltran, Corey Ashe, Brad Davis, and Kyle Beckerman from the starting line-up.
Just because Beckerman is fundamentally sound and a solid MLS professional doesn't mean that he's the best choice to keep up with the athleticism and skill of the players that Roma has, and Roma wasn't starting several of its best players. Additionally, starting Beltran and Ashe as the outside backs against Roma was a major mistake, as was evident to anyone who watched the game.
MLS squandered a real opportunity to showcase the vast improvement in the talent level of the league, and MLS didn't take advantage of a great chance to really go for the victory against Roma, or at least put in a strong showing to turn some heads.