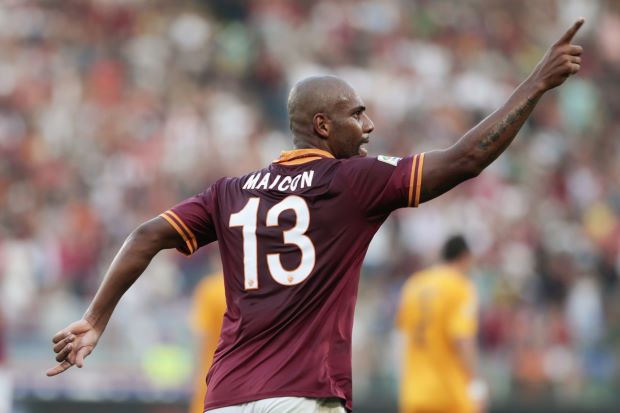 Voicing one's opinion about who should be on the Seleção roster is one of the quickest ways to be called an ignoramus by Brazilians and non-Brazilians alike. The root of the problem is the sheer amount of not just world-class but truly elite players in the Brazilian player pool. Any list of 23 players for the Brazilian national team always leaves out players who are truly elite players who can put even many of the world's best players to shame.
Unlike Spain who has been on top of world football in recent years due to a core group of world-class players from basically one generation of players, Brazil has been producing a steady stream of world-class talents who exceed the amount of roster spots available on the Seleção.
Even a player like Diego have seen somewhat limited international appearances with the Brazilian national team, despite being widely-considered one of the best playmakers in the world and one of the very best players in the Bundesliga for many years. Recently, Diego enjoyed two outstanding seasons with Atlético Madrid including a Europa League trophy where he was the playmaker for Falcao, but even all of this didn't make Diego a Seleção regular.
Any roster proposal for the Brazilian national team brings with it the inevitability of criminal snubs of truly elite players of every position.
World Soccer Source proposes the following 23-man roster for the upcoming 2014 World Cup in Brazil with the obvious potential for changes in opinion as the World Cup approaches.
Explanations for the roster will be provided after World Soccer Source's Seleção roster proposal.
Here is this writer's preferred Seleção roster:
GOALKEEPERS: Julio CESAR, RAFAEL, JEFFERSON
CENTER BACKS: Thiago SILVA, David LUIZ, DANTE, DEDÉ
OUTSIDE BACKS: MAICON, Daniel ALVES, MARCELO, MAXWELL
DEFENSIVE MIDFIELDERS: Luiz GUSTAVO, CASEMIRO
BOX-TO-BOX MIDFIELDERS: PAULINHO, RAMIRES
ATTACKING MIDFIELDERS: RONALDINHO, KAKÁ, OSCAR, ROBINHO
FORWARDS: NEYMAR, PATO, Leandro DAMIÃO, Lucas MOURA
SNUBS: FERNANDINHO, FRED, JÔ, MARQUINHOS, DIEGO, Leandro CASTÁN, HULK, RALF, CÁSSIO.
Since the time of Lúcio, Brazil has boasted better center backs than Italy, and Brazil now has center backs in the same league as Lilian Thuram.
Thiago Silva is widely considered the best center back in the world, and David Luiz is also widely considered to be on anyone's shortlist of best center backs.
Salvador's own Dante put in a master class with Bayern Munich last year where many observers considered him the most important player for Bayern and the most valuable player in the Bundesliga.
Now, Brazil has three center backs who are widely considered above basically all other center backs, and domestic-based Dedé is himself a monster of a center back who is sought after by all of the world's top clubs.
Dedé doesn't have the same fame as the other three, but Dedé is a complete center back whose size and physique are matched by his technical ability, his defending, and his athleticism. Dedé is not just a towering and intimidating center back; Dedé is a skillful and agile center back who can shadow mark anyone.
The other center backs of note are Marquinhos of Paris Saint-Germain and formerly of Roma and Leandro Castán of Roma. The coming months will be a duel between Dedé, Marquinhos, and Leandro Castán to wear the yellow jersey of Brazil in Brazil for the World Cup.
Luiz Gustavo and Casemiro give the Brazil roster two players at something close to the midfield destroyer position known as the cabeça de área role in Brazilian Portuguese. The English term midfield destroyer is a bit of a misnomer for this role with the Seleção as anyone playing for the Seleção is an extremely technically-skilled player with an outstanding overall skill-set in terms of touch, passing, movement off the ball, and vision.
Paulinho and Ramires give the Brazilian national team two box-to-box midfielders who are complete two-way midfielders who offer as much of an attacking and scoring threat as they offer defensive coverage, running, and tackling.
Paulinho and Ramires are referred to as volantes (steering wheels) in Brazilian Portuguese, which is the general term for defensive midfielders, but thinking of Paulinho and Ramires as players who mainly bring defensive coverage to the Brazilian midfielder would be off base. A volante as opposed to a cabeça de área is a box-to-box midfielder
Brazilians refer to attacking midfielders as meias, which is also the general term for midfielders, but more and more meias are listed as atacantes, which is the term for forwards or attackers.
Although there is a host of second strikers and outside forwards in the Brazilian player pool, currently there is somewhat of an absence of elite first strikers in the Brazilian player pool with the exception of Pato.
Of all the Brazilian first strikers currently on the scene, only Pato possesses the ability to simply dribble straight through elite defenders or easily finish passes with first time shots against elite competition. Pato suffered from chronic hamstring and gluteal muscle pulls with AC Milan either due to the sheer explosiveness of his acceleration from a dead stop to a full sprint or due to incompetence on the part of Milan's medical staff, and even Kaká has made comments about the Brazilian national team having better doctors and physical therapists than AC Milan.
In addition to Pato, Leandro Damião, who lives to do rainbows, is the most ruthless and skilled of the Brazilian first strikers. The other contenders are Jô and Fred, but none of these strikers except Pato have shown anything close to being in the same solar system with Ronaldo. Ronaldo had everything: two-footed finishing, blazing speed, magic feet, a full arsenal of tricks that could leave any defender for dead, and an ability to just score at a prolific rate against anyone, anywhere, anytime.
This writer included both Ronaldinho and Kaká over Willian and Jô or Fred (even though they don't play the same positions), and opinions on Ronaldinho and Kaká vary from person to person.
This season Ronaldinho has shown that he still has the will power, the fitness, and clearly the skill to play against anyone, but many people view Ronaldinho as past his prime.
Likewise, Kaká is somewhat out of favor, but anyone who saw his speed, endurance, technical ability, passing, and shooting in recent games saw a Kaká who looked more than equipped to excel and produce at the highest level. Kaká even netted a true golaço against Lazio.
The World Soccer Source Brazil Starting XI:
Julio CESAR; MAICON, Thiago SILVA, David LUIZ, MARCELO; RAMIRES, PAULINHO; OSCAR, KAKÁ, NEYMAR; PATO.
A more standard Seleção Starting XI might be something more like this:
Julio CESAR; MAICON, Thiago SILVA, David LUIZ, MARCELO; Luiz GUSTAVO; PAULINHO; LUCAS, OSCAR, NEYMAR; FRED