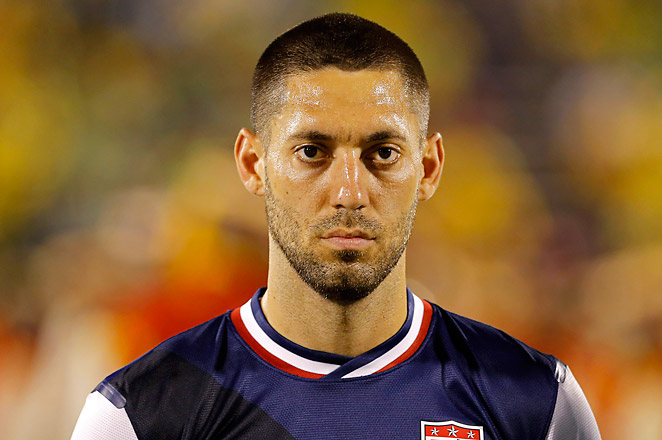 Using a 3-5-2 formation would give Jürgen Klinsmann and the United States Men's National Team the ability to improve the American defense by taking advantage of the skill-set of new MLS defenders like Andrew Farrell, Chris Klute, and DeAndre Yedlin.
Due to the fact that Andrew Farrell is a center back or defensive midfielder playing as a right back, he is the perfect type of defender to use in a line of three center backs along with Geoff Cameron and Michael Orozco. In this system, Yedlin and Klute would play as the right and left wingbacks.
This formation not only improves the United States' defense, but it also improves the potency of the American attack as the defense would be the offense and the offense would be the defense.
Cameron, Farrell, and Orozco are all valued for their quickness, skill on the ball, and their defending, and those three center backs with Michael Bradley playing in front of them as a defensive midfielder would make for a defense that's difficult to penetrate with speed or skill and also a defense that facilitates American ball possession.
A defensive set-up compromised of three or five defenders depending on how one wishes to look at it often leads people to classify it as being overly-defensive, but Cameron, Farrell, Orozco, Yedlin, and Klute are all known for their technical ability and speed.
Starting all five of these defenders fosters a playing style based on not only working the ball out of the back with passing and some dribbling, but it also fosters a playing style where the passing is quick and incisive, as opposed to simply working the ball around in the back without penetrating the pressing of the opposition.
The key to using three center backs and two wingbacks is making sure that the rest of the line-up contains players who can keep possession, attack the opposition, create scoring opportunities, and have players who can put the ball in the back of the net.
With Bradley lining up in front of the three center backs and with Joe Corona and Benny Feilhaber also playing in the center of the midfield, the USMNT would have the players on the field to pass and attack well.
Excluding Tim Howard who would obviously be in goal, the final two pieces of this set-up are Jozy Altidore and Clint Dempsey, who would provide a focal point to the attack and cold-blooded goal-scorers.
Altidore and Dempsey are obviously quite different in how they play and what positions they play, but a second striker paired with a first striker is a great recipe for attacking strength and goal-scoring ability, especially with midfielders like Bradley, Corona, and Feilhaber behind them who can all keep possession, provide quick passing and creativity, and play final balls.
It also shouldn't be lost on American soccer fans that both Corona and Feilhaber have demonstrated their willingness to look to score and the ability to score difficult and exciting goals.
The 3-5-2 discussed in this article would be a new look for the USMNT and perhaps too much of a change for some people, but tactically it's a sound concept using skilled and athletic players based on using a system that isn't new to world football. The system combines attacking based on possession plus width, and the system also deploys a balance of defending and attacking.
With a 3-5-2, the defense is the offense, and the offense is the defense; the reason why this is true is because the defenders absorb pressure from the opposition and counter-attack, and the attackers unsettle the opposition's defenders with quick technical play and urgency to recover possession when it's lost.
For a national team like the USMNT that so many people consider to be a team based on running and will power, a line-up with technically-skilled and fast defenders playing with skilled attacking players would be a way to change the culture of the United States Men's National Team.
This USMNT 3-5-2 would look like this:
HOWARD; CAMERON, FARRELL, OROZCO; YEDLIN, CORONA, BRADLEY, FEILHABER, KLUTE; ALTIDORE, DEMPSEY
In short, this Starting XI is comprised of a goalkeeper, three center backs, two wing backs, a defensive midfielder, two attacker midfielders who are playmakers, a second striker/attacking midfielder, and a first striker. The Starting XI has strong, technically-skilled center backs and a defensive midfielder down the middle, two electric wing backs who are quality defenders, three attacking midfielders with excellent creativity and skill on the ball, and a first striker that combines freakish athleticism and size with refined technical ability and lethal finishing.