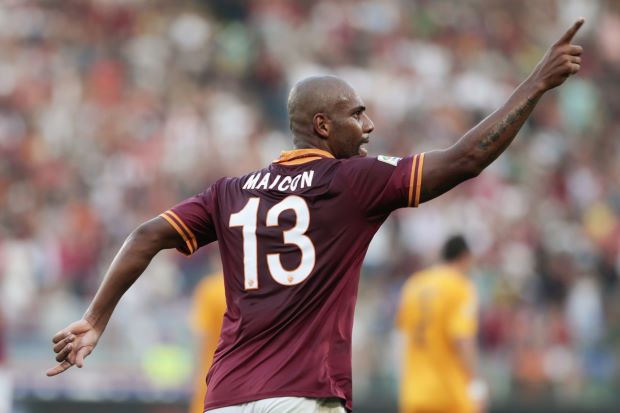 A Seleção 23-Man World Cup Roster (January 2014)
Felipão has stated that either Kaká or Ronaldinho will go to the 2014 World Cup, but not both, so the race is on between two footballing legends and masters. Of the two, Ronaldinho Gaúcho is The Grandmaster.
Kaká has been playing for Milan with energy, speed, creativity, and passing and attacking skill and vision, and Ronaldinho is Ronaldinho.
No one can deny that an inspired Ronaldinho is a monster of a footballer and still perhaps the most gifted current player, if not ever.
Atlético Mineiro might have lost early at the FIFA Club World Cup, but that Ronaldinho free kick golaço was ruthless, magical, and unstoppable.
Nevertheless, as with the choice between Kaká and Ronaldinho, the problem for Felipão and O Canarinho is deciding which players should go to the World Cup. The Seleção now has an abundance of totally complete center backs (zagueiros), and the Seleção also has many attacking midfielders and forwards to chose from.
Really, Brazil is just absolutely loaded with players at every position, and more and more world-class Brazilian players keep making their case for inclusion on the 2014 World Cup squad.
In almost six months, the 2014 World Cup will begin, and a lot can happen. When the time comes, players like Pato, Robinho, and perhaps Ronaldinho might prove to be just too good to exclude from the roster.
Despite the quality of Germany, Spain, Italy, and others, Brazil is truly the clear favorite to win this World Cup.
Brazil is often every non-Brazilian's second favorite team (with the exception of Argentineans), and Brazil is the team that neutrals love to watch and support.
From an American perspective, Brazil's ability to constantly have so many world-class players at its national team's disposal is hard to even fathom, if it weren't a reality that soccer fans everywhere have grown accustomed to.
Brazil can beat your national team by four goals, and the loss will just be dismissed be the frequent excuse of, "It was Brazil."
Without further delay, below is World Soccer Source's 23-man currently-preferred Brazil World Cup roster, which is somewhat an approximation of Felipão's ideal roster and somewhat this writer's preference (and several world-class players have been omitted due to Brazil's depth):
GOLEIROS: JULIO CESAR (Queens Park Rangers; rumored to be moving), JEFFERSON (Botafogo), RAFAEL (Napoli)/GABRIEL (Milan).
ZAGUEIROS: THIAGO SILVA (Paris Saint-Germain), DAVID LUIZ (Chelsea), DANTE (Bayern Munich), DEDÉ (Cruzeiro)
LATERAIS: MAICON (Roma), DANIEL ALVES (Barcelona), MARCELO (Real Madrid), ADRIANO (Barcelona)
CABEÇAS DE ÁREA: LUIZ GUSTAVO (Wolfsburg), CASEMIRO (Real Madrid)
VOLANTES: PAULINHO (Tottenham), RAMIRES (Chelsea)
MEIAS: KAKÁ (Milan), OSCAR (Chelsea), ROBINHO (Milan), WILLIAN (Chelsea)
ATACANTES: NEYMAR (Barcelona), PATO (Corinthians), LEANDRO DAMIÃO (Santos), LUCAS (Paris Saint-Germain)
SNUBS: RONALDINHO (Atlético Mineiro), BERNARD (Shakhtar Donetsk), FRED (Fluminense), FERNANDINHO (Manchester City), JÔ (Atlético Mineiro), MIRANDA (Atlético Madrid), MAXWELL (Paris Saint-Germain), FILIPE LUIS (Atlético Madrid), HERNANES (Lazio), DIEGO (Wolfsburg), MARQUINHOS (Paris Saint-Germain), LEANDRO CASTAN (Roma), CÁSSIO (Corinthians), GANSO (São Paulo), RALF (Corinthians), FELIPE ANDERSON (Lazio).
World Soccer Source's Brazil Starting XI:
Julio CESAR; MAICON, Thiago SILVA, David LUIZ, MARCELO; Luiz GUSTAVO, PAULINHO; KAKÁ, OSCAR, NEYMAR; PATO.