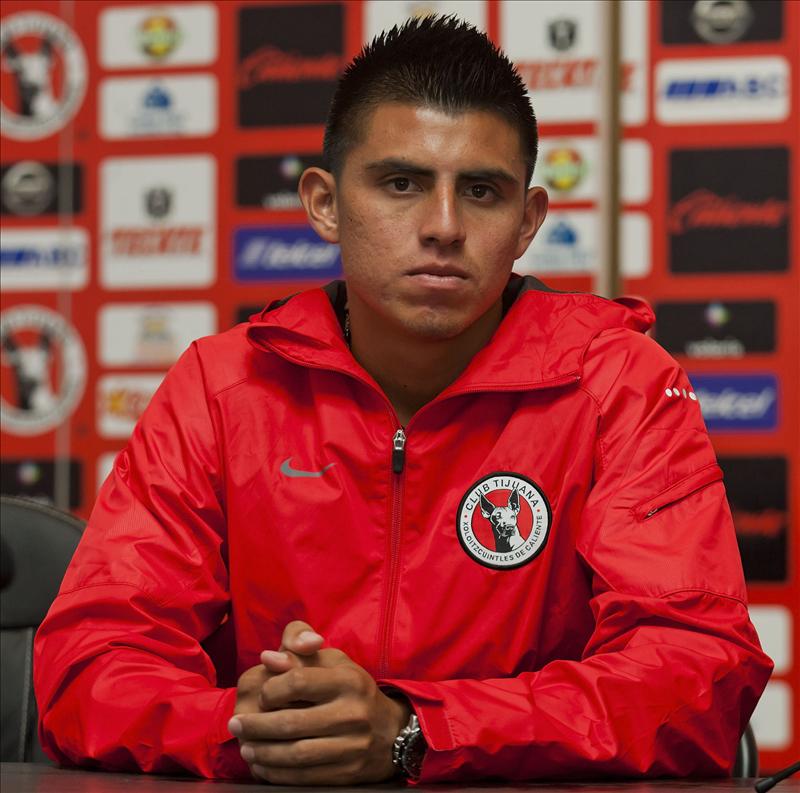 The United States should select three defensive midfielders and five attacking midfielders for the 2014 World Cup, and the United States would be wise to call up some attacking midfielders that are playmakers and some that are more along the lines of Clint Dempsey and Landon Donovan, who both play off playmakers as scoring threats that are essentially forwards.
Michael Bradley and Jermaine Jones have been the defensive midfielders of choice under Jürgen Klinsmann, and Geoff Cameron should occupy the third defensive midfielder spot on the roster to make room for the new crop of young American center backs because it doesn't really matter if Cameron is listed as a defender or as a midfielder because some of the new center backs resemble Cameron in so far as they can play as defensive midfielders or as center backs.
Rounding out the group of eight American midfielders are Benny Feilhaber, Mix Diskerud, and Joe Corona who all provide the United States with true playmaker options, as none of the other players listed above are central attacking midfielders or playmakers playing in an advanced position.
Below is the rationale for choosing these eight midfielders:
Michael BRADLEY
Despite a shocking departure from AS Roma after progressively playing for better and better teams in Europe, Michael Bradley is still the United States' best defensive midfielder, but he perhaps does his best when partnered with a midfield destroyer who gives Bradley the freedom to make his trademark attacking forays from the back. Bradley brings a combination of advanced passing ability, excellent marking and tackling, and a tireless engine.
Geoff CAMERON
Given Geoff Cameron's facility to spray passes around the field and combine with his teammates to keep possession, it seems a shame to stick him at center back where he has less freedom to use his physical and technical gifts all over the field. Cameron is a great complement to Bradley because Cameron knows how to play as more of a stay-at-home defensive midfielder without being an uninvolved or unimportant actor in the passing of the United States National Team.
Cameron is an excellent and aggressive tackler and man-marker who defends without reckless or dangerous challenges. Like Bradley, Cameron too excels at marking marauding runs into the attack with his smooth running ability and cultured skill on the ball. A player of Cameron's size, speed, and endurance patrolling the back of the midfield and picking and choosing his spots to attack is a useful asset to disrupt the opposition.
Jermaine JONES
Jermaine Jones receives a great deal of criticism from American soccer fans and members of the American soccer media because Jones forces his way into the attack at times when it's his turn to provide defensive coverage for Michael Bradley.
No one can question Jones' technical ability, athleticism, or intimidation factor, but Jones seems to view himself as an attacking midfielder for the United States Men's National Team instead of playing his assigned role as the midfield destroyer. Despite the criticism, Jones is a gifted passer and a player capable of making an impact in the attack, if he doesn't start playing out of control and trying to force too many passes or setting off on too many penetrating dribbling runs (although some are welcomed).
Clint DEMPSEY
Clint Dempsey excels at using his creativity and skill on the ball to pose a scoring and attacking threat to almost any opponent, but Dempsey's success is dependent on giving him players who can play his advanced brand of one-to-two touch soccer, as opposed to leaving him stranded in the attack without the supporting cast needed to provide him with adequate service. The best American soccer player could benefit from playing with players who aren't weak links or liabilities on the ball.
Landon DONOVAN
Landon Donovan is considered by many people to be the best American soccer player ever, and whether one believes Donovan or Dempsey is the best American player ever, both players could really use a playmaker like Benny Feilhaber, Mix Diskerud, Joe Corona, or Freddy Adu playing in between them in order to allow them to play their true roles, which is playing as attacking midfielders that aren't playmakers.
Like Dempsey, Donovan is an obvious choice for the 2014 World Cup squad, and starting Donovan as the right attacking midfielder and Dempsey as the left attacking midfielder is likely the best place to play both players to leave room for a central attacking midfielder and either one or two defensive midfielders.
Joe Benny CORONA
Ever since Landon Donovan and Clint Dempsey came onto the American soccer scene, the United States has been waiting for more players like Joe Corona who are creative and skilled on the ball with the ability to score plus the requisite level of quickness and agility to not be overmatched by the speed of the international game.
One of the best things about Joe Corona is that he can play either as a playmaker or as an attacking midfielder lining up out right or out left without being confined to hugging the sideline and playing as a true winger; Corona's ability to receive and release the ball quickly and his ability to see and deliver final balls is too good to ask him to stay glued to the sideline.
Corona's scoring ability is underrated.
Benny FEILHABER
Benny Feilhaber lacks the 1v1 ability that Freddy Adu possesses, but Feilhaber is a gifted passer and a playmaker with the vision and ability to orchestrate the passing of the United States even against top competition. The Brazilian-born American also possesses an excellent shot with either foot, and the Carioca is a good striker of the dead ball.
Feilhaber has played enough games for the United States (41) including Confederations Cup and World Cup games to make him a proven-playmaker at the international level, and excluding him from the USMNT overlooks the reality that neither Dempsey or Donovan have the same ability to connect the other players in the Front Six to one another, in addition to playing the types of final passes that result in goals.
The United States isn't at the point where two-footed playmakers with Feilhaber's skill-set and even scoring ability can be excluded from the United States' World Cup roster.
Mix DISKERUD
Mix Diskerud is a playmaker along the lines of Benny Feilhaber, but Diskerud's game is slightly different than Feilhaber's. Diskerud is a playmaker with the ability to be effective in a World Cup, and he's needed to either start in place of Feilhaber or be his substitute. Diskerud has shown that he has what it takes to link players like Michael Bradley to Landon Donovan, Clint Dempsey, and Jozy Altidore.
Diskerud is one of the few American playmakers, and he has shown that he can not only play excellent passes but that he can also get into scoring positions and score.
Notes:
Clint Dempsey, Landon Donovan, and Joe Corona can play either as right or left attacking midfielders, in addition to also excelling at the second striker position. Corona is key because he can start in place of Dempsey or Donovan if need be, or he can serve as a substitute for either player. Corona is also the player who can better play the right attacking midfielder role where Graham Zusi is often started.
Benny Feilhaber, Mix Diskerud, and Joe Corona are central attacking midfielders or playmakers who possess the true attributes of a playmaker, as opposed to the skill-set that Donovan and Dempsey possess, which is a skill-set characterized by playing off playmakers in more of a goal-scoring capacity.
Michael Bradley, Jermaine Jones, and Geoff Cameron are defensive midfielders who bring a lot more passing ability and attacking prowess than their positional name suggests. Nevertheless, Bradley, Jones, and Cameron are the United States internationals who are the most capable of making a big impact against elite competition. All three players can play either the midfield destroyer role or the more box-to-box defensive midfielder role.
Conclusion:
Three defensive midfielders and five attacking midfielders is a good balance of midfielders for a World Cup roster because presumably eleven rosters spots will be taken up by defensive players: three goalkeepers and eight defenders (four outside backs and four center backs).
World Soccer Source backs both Freddy Adu and Benji Joya for World Cup roster spots based on their talent and their proven ability, but until Klinsmann gives either player the chance to compete with other midfielders, neither player is likely to have the opportunity to win over the fans or the coaching staff of the United States. Club football and international football are two different things, and Adu's and Joya's lack of club playing time doesn't mean that either player can't be a useful and effective player for the United States.
Based on the eight midfielders listed in this article, here is a USMNT Front Six Option:
CAMERON BRADLEY
DONOVAN FEILHABER DEMPSEY
ALTIDORE