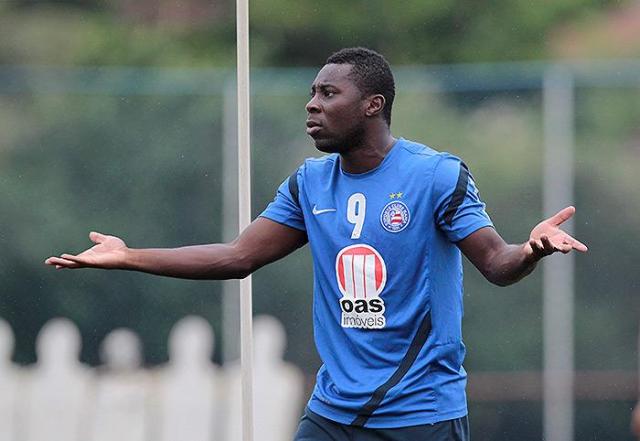 Along with Eric Wynalda, Benny Feilhaber and Freddy Adu are the two most polarizing figures in American soccer.
Both Feilhaber and Adu have been labeled as inconsistent luxury players who aren't as impactful and consistent for 90 minutes as many people would like.
Nevertheless, the reason that both players are important for American soccer and the United States Men's National Team is that both players fill a role that Michael Bradley, Landon Donovan, Clint Dempsey, and Jozy Altidore can't fill: the playmaker role.
This role as the central attacking midfielder or the playmaker is essential for the success of the United States Men's National Team because it provides a link between Michael Bradley's defensive midfielder role and the role of Dempsey, Donovan, and Jozy Altidore as attackers and goal-scorers.
The playmaker not only facilitates quality passing, but the playmaker turns the passing between Jones or Cameron, Bradley, Donovan, and Dempsey into goal-scoring chances, and the ability to set up goals or score goals are arguably the two most important skills in soccer.
For this reason, players like Feilhaber and Adu remain relevant figures for the United States, and Feilhaber currently appears to be close to winning over Jürgen Klinsmann who has had his reservations about Feilhaber due to a perceived lack of impactful play for the full 90 minutes of playing time.
Feilhaber is often thought of as just the player that scored a fantastic game-winning volley from outside of the area against Mexico in the 2007 Gold Cup Final, but Feilhaber's most valuable contribution to the USMNT is really his playmaking abilities that he brought to the 2009 Confederations Cup and the 2010 World Cup.
Feilhaber remains relevant not because of one goal but because of the needed skill-set that he brings to the United States' midfield and attack.
If one were to guess, one would have to guess that probably Mix Diskerud, Benny Feilhaber, or Joe Corona is Klinsmann front runner for the number 10 role.
With Corona's resurgence in La Liga MX, he has to be an attacking midfielder that Klinsmann is strongly considering for the World Cup roster to play as an attacking midfielder either out left, out right, or in the center, so Corona could possibly be seen as a more versatile player than Diskerud, Feilhaber, or Adu in Klinsmann's eyes.
Even with Corona and Diskerud more in the national team picture in 2013, Feilhaber and Adu remain highly discussed players in American soccer because of the United States' need to improve the overall quality of its passing and its ability to score on elite opponents, and Feilhaber was not only selected by Klinsmann for the January 2014 national team camp but Klinsmann also had positive things to say about Feilhaber's ability and skill-set and his improvement in 90 minute efficacy during the 2013 MLS season with Sporting Kansas City.
An American Front Six made up of Cameron, Bradley, Donovan, Dempsey, Altidore, and a playmaker would provide a nice division of labor and a good balance of different and complementary skill-sets, and players like Feilhaber and Adu will continue to be discussed and relevant to the USMNT because of the fact that both players provide a style of play that the U.S. is lacking.
Corona and Diskerud are quality and effective playmakers in their own right that deserve a spot on the United States' roster, but Americans will nevertheless continue to have widely disparate views on both Feilhaber and Adu because of the positive impact that skilled playmakers can have on games, if they are playing well.
If the United States Men's National Team has learned anything in its history, it's that the higher the number of technical players that are fielded together, the better the United States can perform.
In both the final of the 2009 Confederations Cup, in which Feilhaber played, and the final of the 2011 Gold Cup, in which Adu played, Feilhaber and Adu improved the play of the United States, but Michael Bradley was suspended for the 2009 Confederations Cup Final and Steve Cherundolo went out injured in the 2011 Gold Cup Final.
Playmakers were key in both finals, but the absence or lose of another vital piece of the Starting XI puzzle resulted in two loses for the United States Men's National Team.
Feilhaber, Adu, Diskerud, and Corona are important figures for the success of the USMNT, but they are effective only if all of the other starting spots are occupied by technical and capable players who give the United States a balanced and cohesive Starting XI that can defend, maintain possession, and score goals.
People can have positive or negative opinions of Feilhaber or Adu, but the reason that they remain players that are part of the American soccer discussion is that they provide a special skill-set that the United States' most famous and highly-rated players (Dempsey, Donovan, and Bradley) don't provide: a natural playmaking skill-set.
In a Front Six that likely contains Cameron or Jones, Bradley, Donovan, Dempsey, and Altidore, it's not an illogical or off-base argument to contend that some sort of true playmaker is needed to tie all of those other five pieces together, and the United States only has a small number of known playmakers that are capable of competing against top competition.
One of the realities about American soccer and the United States Men's National Team that Americans will have to come to terms with is that most of the world views American soccer as still lacking a high level of collective technical quality, but this viewpoint can be dispelled if the United States fields 11 technical-skilled and athletic players, including talented defenders and an effective playmaker.
Feilhaber and Adu will remain polarizing figures, but a playmaker like them is needed to give Cameron, Bradley, Donovan, Dempsey, Donovan, and Altidore the player they need to complete the puzzle in front of the defense.
Even if one supports the inclusion of Feilhaber or Adu or both on the USMNT roster, Feilhaber and Adu shouldn't necessarily replace Corona and Diskerud on the roster because Corona can also be deployed out wide where Donovan and Dempsey play, and Diskerud has proven to also provide that missing playmaking element that the USMNT needs.