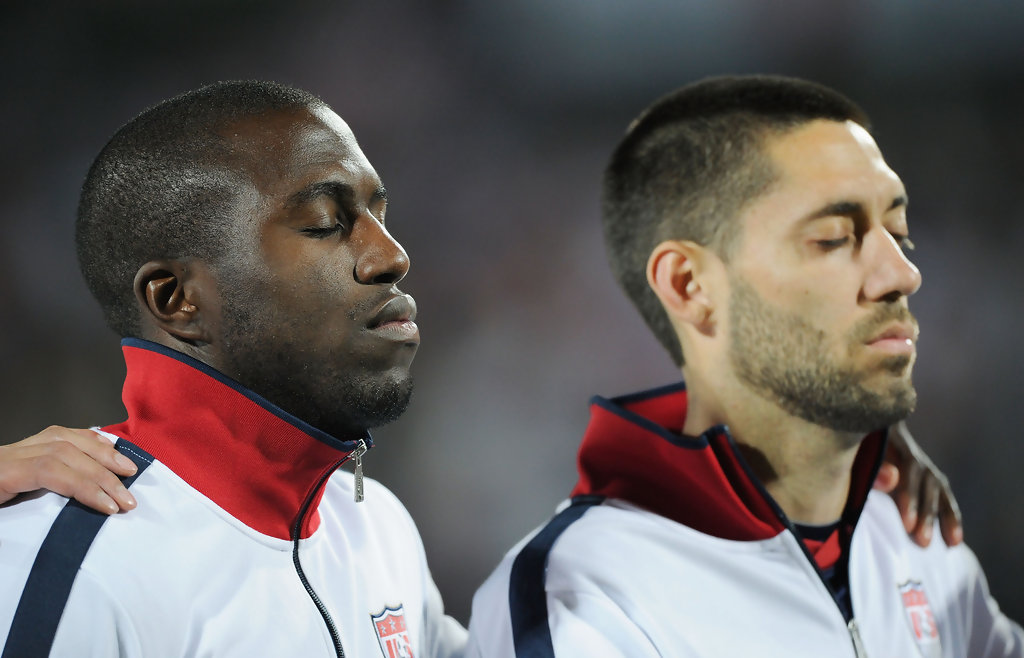 By: COLIN REESE 
The American soccer media and American soccer fans have been heavily criticizing Jozy Altidore throughout the 2013-2014 EPL season.
As World Soccer Source covered last August after Jozy Altidore's impressive hat trick against Bosnia and Herzegovina, Altidore's technical ability, finishing, and movement off the ball have matched his athleticism and physique, and the criticism of Altidore's scoring drought with Sunderland fails to understand how a striker's success and goal-scoring is dependent on the passing and quality of service of his teammates.
Certainly, strikers shouldn't require all of their goals to be laid on a silver plater for them to score, but their teammates need to be able to maintain possession and provide enough service to the striker or strikers in the final third.
Despite, Sunderland's poor quality of play, Altidore is still a striker that the United States is lucky to have because the United States didn't have strikers like him in the past. Altidore is a two-footed, fast, strong, quick, and tall Number 9 that is also good with his head.
For the purposes of the USA national team, Altidore is a striker that can slip behind defenders with his speed and he can finish with both feet, in addition to being a more technical and creative player than he gets credit for, and this technical-skill, creativity, and combination play is more evident when Altidore is partnered with a second striker or when Landon Donovan and Clint Dempsey are used as wings with the freedom to float behind him.
If Altidore is deployed up top with attacking midfielders that can keep possession, provide him with finals balls, and combine with him, then he won't be stranded up top where he sees little of the ball.
Regardless of what happened at Sunderland this past season, the fact hasn't changed that Altidore is a striker that not only has the physical gifts to stretch defenses and make them run and battle, but Altidore is also a striker with cultivated technical skills that allow him to score from the run of play or with him taking free kicks or being the target of balls played by other free kick and dead ball takers.
Unlike basketball where one player has more of an ability to take over a game due to the smaller size of the playing area, soccer is played on a very large field that demands quality team passing for strikers to really have any chance of getting in scoring positions. A striker can certainly create scoring chances by himself provided that he is within some reasonable distance from the goal, but a striker that doesn't get enough touches on the ball or receive the ball in the final third is normally doomed to going scoreless.
The bigger problem with the United States Men's National Team is the poor collective team passing and poor collective technical quality with the exception of about five players.
Altidore has strengthened the areas of his game which needed improvement, which were his technical ability, his movement off the ball, and his willingness to take on defenders and go straight to goal.
It's the responsibility of Jürgen Klinsmann to field a Starting XI that can keep possession and provide Jozy Altidore with enough service and touches in the final third.